Broken Arrow
SERVICE TIMES
Sunday 10 a.m. & 6 p.m.
"Hour of Power"
Wednesday 7 p.m.
Oklahoma City
SERVICE TIMES
Sunday 6 p.m.
Kids and Youth Services
Available
Welcome Home!
You are only a visitor once at Rhema Bible Church! No matter where you're from or what you've experienced, we've got something for you. Our message is simple: You can make it! You can live the abundant life that Jesus has already provided.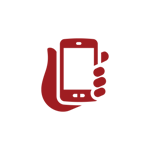 Watch Live
Live stream E-Church Services— Sunday 10AM & 6PM & Wednesday 7PMand non-paid Events RHEMA.TV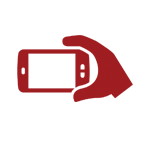 Watch On Demand
Catch Up or Watch Again— Services captured for onlineviewing at your convenience RHEMA On Demand
---

Stay close to a faith-filled atmosphere and listen to faith building messages from God's Word at your convenience!
Get the Rhema APP
We're glad you're here!
We have something for everyone!
---

Let's continue to pray these scriptures for our nation so we may live in peace and under God's guidance.
Get the Prayer Sheet
---