We are so excited to see you in church! Please watch the video below and pay close attention to social distancing guidelines that we will be implementing. We will continue to have our services online for those of you who are unable to attend in person.

Broken Arrow
SERVICE TIMES
Currently, we are meeting online only.
Sunday 10 a.m. & 6 p.m.
"Hour of Power"
Wednesday 7 p.m.
You are only a visitor once at Rhema Bible Church! No matter where you're from or what you've experienced, we've got something for you. Our message is simple: You can make it! You can live the abundant life that Jesus has already provided.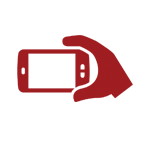 Watch On Demand
Catch Up or Watch Again Services captured for onlineviewing at your convenience RHEMA On Demand
---

Stay close to a faith-filled atmosphere and listen to faith building messages from God's Word at your convenience!
Get the Rhema APP
We're glad you're here!
We have something for everyone!
---

Let's continue to pray these scriptures for our nation so we may live in peace and under God's guidance.
Get the Prayer Sheet
---