---

---
A Note From Pastor & Mrs. Hagin
Here at Rhema Bible Church, we're taking the limits off! We're enlarging our vision, stretching our resources, lengthening our influence, and strengthening our foundation (Isa. 54:2)! It's a season of moving forward!
Phase 1: Complete! Thanks to your prayers and faithful giving, our new multipurpose building is completed!
Phase 2: Refurbishing the inside of the Rhema Church Auditorium. Continuing to provide a comfortable atmosphere where people can hear the Word is important to us. Would you prayerfully consider partnering with us? It will take financial dedication, but we believe that as everyone gives what they can, we will reach our next goal and live life | unlimited as never before! Will you be a part? Make your commitment today!
We're so thankful for you!
Pastor & Mrs. Hagin

---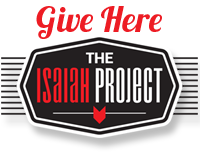 "See people, not just a building." - Pastor Hagin
Four easy ways to give each week
---
TEXT
BFUND to 28950 and follow the prompts.
GIVING KIOSK
Stop by one of the giving kiosks located in the church lobbies. They accept debit or credit cards.
IN SERVICE
Fill out a white envelope. You'll find them in the back of each pew.